Bioarchitecture
Houses and properties in bioarchitecture for sale in Le Marche and in Italy: in the last few years we specialized in the building of farmhouses, villas, houses, apartments, designed according to the green building and low energy consumption standards. These "green" properties are designed according to the customer's needs and wishes. In fact buildings in bio-architecture proved to be excellent property investments. Click the following link for more detailed descriptions about several types of bio-architecture structures: https://www.marcheestateagency.com/eng_bioarchitecture_structures
Marcheestateagency.com is a real estate agency specialized since more than thirty years in the sale and in the rent of farmhouses, prestigious villas, beach houses, wineries and vineyards, apartments and palaces in town centers, located in Le Marche region (central part of Italy). It also deals with agricultural companies, accommodation businesses, farmhouses and villas designed according to the bio-architecture standards, and other prestigious property investments.
For quick information please contact us. Email: marcheestateagency@gmail.com
Share our projects in bio-architecture in social network:


Say if you like in social network: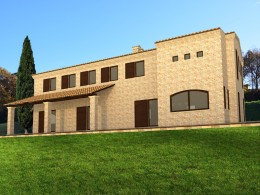 Fermo, region Marche, Lapedona, house on 2 levels with panoramic views 438,00 square meters and l..
€ 800,000
Showing 1 to 1 of 1 (1 Pages)