Useful Info
National Holidays
Climate:

The climatic conditions of the southern Marche is strongly influenced by the nearby presence of the Adriatic Sea and the Appenine Mountains. The average temperatures are around 10 °C in winter and of 28 °C in summer but especially in the inland winters can be strong with severe snowfall like in January 2005 with more than 3 mtr of snow. The best period of year to visit the Marche is from April till July and September till begin of November when its rarely overcrowded and the weather is normally fine and stable so that you can fully enjoy this splendid region.
Travel to le Marche:

Le Marche are easily reached by car driving along the Adriatic coastline on the motorway A14 (www.autostrade.it/) or by train (www.trenitalia.it/) or by plane at the Ancona Falconara airport (www.ancona-airport.com) in the centre and at the Pescara airport (www.abruzzo-airport.it/) in the south.

Medical and Travel Insurance:

In case of illness or injury, you must head to Pronto soccorso department available at any hospital . Pharmacies are often recognizable by a green cross outside ; they keep standard opening hours but ensure an emergency 24-hour service on a rotating shift basis, details of which are displayed in the window. EU residents must carry a European Health Insurance Card; Non EU residents are advised to get medical and travel insurance before they leave.
Banks and Money:
The currency is the Euro. The major international credit cards, such as Visa and Mastercard, can be used to get cash in the automatic cash dispensers that you'll find outside any bank across the Marche - don't forget your PIN code. Banks are open from Monday to Friday (8.30 till 13.30 ; 14.30 till 15.30); opening times often vary between one bank and another specially in the afternoon.

Post office:

Post offices are open on weekdays and Saturday from 8.30 to 13.30. Offices in larger towns are open from 8.30 till 18.30 weekday and from 8.30 till 13.30 on Saturday. If you need stamps , you get them from a tobacconist where you see the "T" sign.

National Holidays:

The national holidays are: January: 1st and 6th Easter and Easter Monday ; April: 25th ; May: 1st June: 2nd ; August: 15th ; November : 1st ; December: 8th ,25th and 26th

All around the year there are feast days in Marche's town, celebrating the local saints.
Tourist information offices: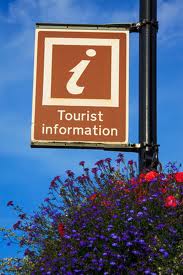 The main tourist information offices are:
Ancona: via della Loggia 8, 60121 Ancona. tel +39 071 358991 fax +39 071 3589929 e-mail: iat.ancona@provincia.ancona.it
Ascoli Piceno: Piazza Arringo7, 63100 Ascoli Piceno. tel +39 0736 253045 fax +39 0736 252391 e-mail: iat.ascoli@provincia.ap.it
Civitanova Marche: Corso Umberto I 193, 62012 Civitanova Marche. tel +39 0733 813967 fax +39 0733 815027 e-mail: iat.civitanova@provincia.mc.it
Fermo: Piazza del Popolo, 6, 63023 Fermo. tel +39 0734 227940 fax +39 0734 215120 e-mail: iat.fermo@provincia.fm.it
Loreto: via Solari, 3, 60025 Loreto. tel +39 071 970276 fax +39 071 970020 e-mail: iat.loreto@provincia.ancona.it
Porto San Giorgio: Via Oberdan 5 63822 Porto San Giorgio. Tel + 39 0734 684868 fax +39 0734 678461 e-mail: iat.portosangiorgio@provincia.fm.it
San Benedetto del Tronto: viale Cristoforo Colombo 5, 63039 San Benedetto del Tronto. tel +39 0735 781179 fax +39 0735 573211 e-mail: iat.sbenedetto@provincia.ap.it